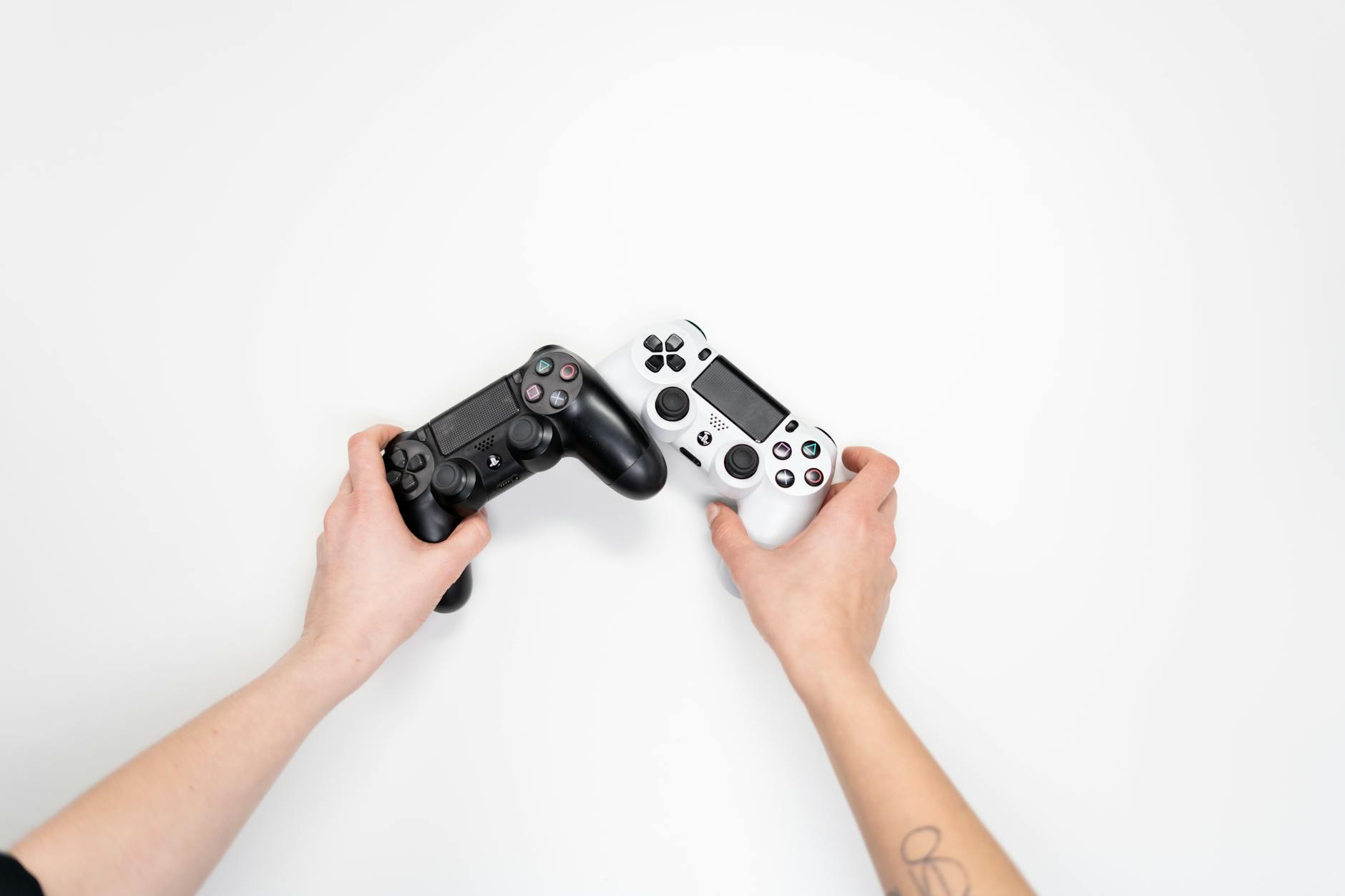 How To Host An Online Gaming Party During Lockdown
Read Time
4 Minute, 35 Second
Life post-COVID-19 is looking more and more uncertain as days pass by. And it's difficult to relax your mind while separated from loved ones. Amid current lockdown restrictions, even the closest of neighbors may as well live across the globe. Social interaction has come to a complete standstill. But, we gamers can offer a solution.
Hosting online gaming parties — though short on physical interaction — offer ways to spend time with friends and family. However, organizing a quality online party takes just as much planning as the real thing. There are many variables to be aware of, as the host, it's your responsibility to iron out any kinks.
As an avid fan of online gaming, I have drawn on personal experience to provide a helpful guide in hosting a great online gaming party. Whether you are a novice or professional gamer, there are tips to take note of.
Choose A Game
With almost any game having some multiplayer component, there is an endless list to choose from. But everyone needs to be on the same page; hours will be wasted arguing about what games are best to play. We all have our favorites and a consensus will rarely come to pass. As the host, you have the luxury of making the final decision. I'd advise you to pick something accessible and fun, a compromise the whole crowd will enjoy. And I'm sorry to say, a Dark Souls speedrun does not make the cut.
For example, poker is a great communal game, easily picked up by the freshest of newcomers. Some great options can be found at online casinos across the web — read the reviews at OnlineCasinos.co.uk to find the best. Many platforms boast a variety of free to play poker tables, meaning, you won't have to wager any money to earn bragging rights over the lobby.
If you are leaning towards a more family orientated experience, take a look at Mario Kart 8 Deluxe: A classic videogame title that even your gran will recognize. Touted as one of the best party games by Gamesradar.com, the franchise's latest installment will bring out everyone's competitive side. But watch out for those blue shells, they'll be sure to cause a few rage quits.
Invite People
Gaming is a universally accessible past time, ready to be enjoyed by anyone. But as the party host, you must consider the guest list with more care. The type of guest and how you communicate is the key to a good online gaming party. Consider who the party is for and set a theme, use these pillars to inform the rest of your decisions.
First: Is your party for friends or family? Of course, there are a select few people in everyone's lives who blur the boundary. But I'm willing to bet you don't want to blend the two groups. Have one party for family and another for friends. Now at the very least, you have two gaming sessions to look forward to.
Second: What platforms are available to guests? Your friends — for the most part — will be decked out with consoles and gaming subscriptions. But you cannot make the same assumption with family, especially older relatives. So, don't invite mum and dad to a session of Call of Duty: Warzone, when all they have to use is an iPhone.
Third: How are you going to communicate? Subscriptions like PSN or Xbox Live are flush with chat features. But they are useless if you don't want to play on console; and worse yet, the services cost a lot of money. Consider video call apps like Zoom instead. Video apps are mostly free and give you a chance to see friends and family during the lockdown. Not to mention, it's great to watch out for poker faces over the camera.
Consider Your Setup
Creating a great gaming setup around the house is more beneficial to you, than anyone in your party. Although it wouldn't go amiss to recommend the same changes to your guests.
During the lockdown, we spend all our time trudging around the same boring house. Such monotony is not conducive to a fun gaming experience, no matter how good that game may be. Switching things up a little can make a difference. And don't be worried about the purse strings, most changes can be made using equipment around the house.
Your aesthetic is completely up to you, but I like to keep things simple. Starting with the desk, ideally, it should sit close to the room's mains socket, helping conceal the inevitable tangle of cables. Next, think about your visuals. Lockdown is no time to faff about with dual monitors, simply find a decent small TV and jobs done. Setup any consoles and laptops, then consider your seating arrangements.
As far as your chair is concerned, look for something comfy with a hardback. Any creaky wooden chair simply won't do, we need to look after our physical health more than ever. To top things off invest in some lighting, I use a chargeable lightbox which really sets the mood.
Recommended reading: How To Stream A Gaming Event And The Best Capture Cards And Software To Use
Be it poker, racing or an RPG adventure, games have the potential to bring us all together during difficult times. And hosting an online gaming party is a great way to capitalise on modern technology.